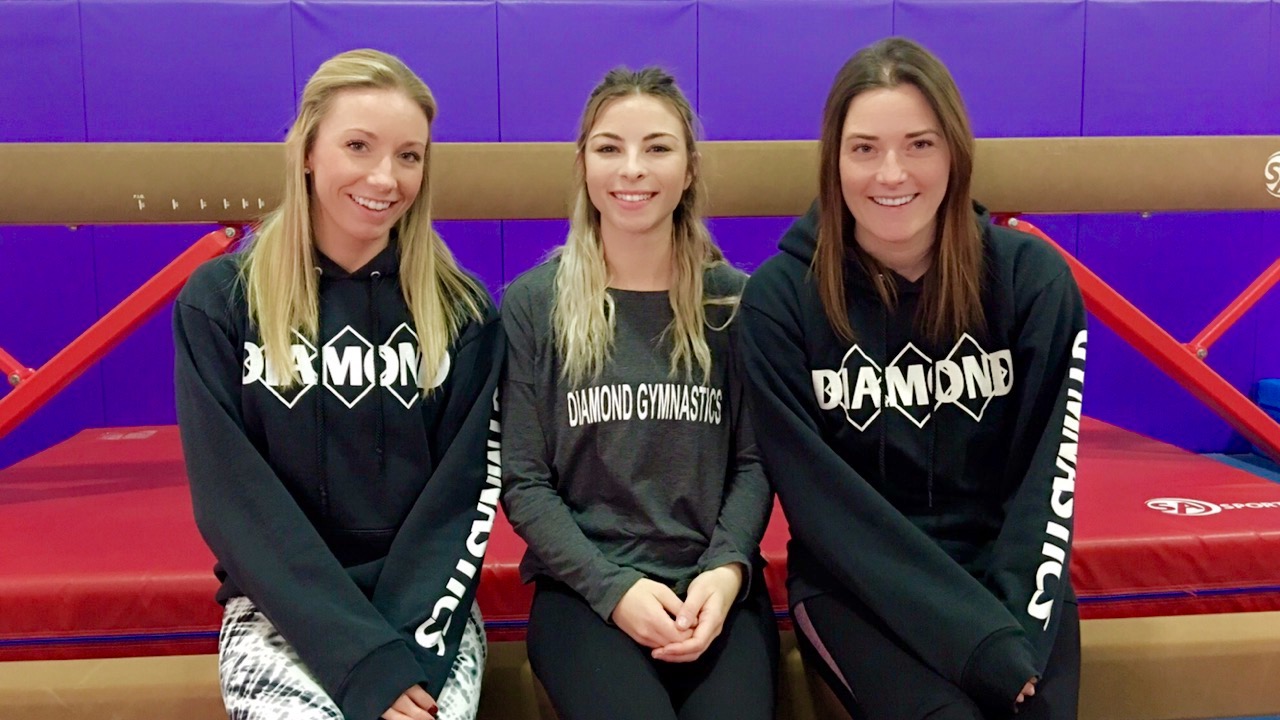 Amanda Soder (Program Director & Head Coach)
A nationally competitive gymnast from age 6, Amanda is Diamond's Program Director and Head Coach.  Coach Amanda, a competitive athlete through high school at one of NJ's top training facilities, went on to obtain an athletic scholarship to Rutgers University.  Amanda has been involved with the sport of gymnastics for 20+ years and has worked with athletes ranging from preschool to high school and adult athletes.  She has coached in both recreational and competitive settings, coaching athletes as high as the International Elite level.  Amanda heads the recreational program as well as our Pre-Team and Competitive Team programs.  Amanda's passion for the sport and expertise has been evident in building DG Hoboken's program.  She looks forward to instilling our philosophies as we expand beyond Hoboken!
Logan Manning (Recreation & Pre-Team Coach)
Coach Logan, was a competitive All Star cheerleader for 15+ years.  As a two-time Cheerleading World Finalist, Logan has trained and taught many different elements incorporated in the sport of gymnastics.  From tumbling, acrobatics and dance, to the traditional cheerleading elements like jumps and stunts, Logan has taught a multitude of different class types.  Three years of coaching experience prior at gyms in both Florida and New Jersey, coaching everything from stretch & flex classes, stunting, and tumbling classes.  Logan has been working alongside with Amanda since Diamond opened in 2014 learning the ins and outs of the sport. She has greatly expanded her knowledge on all events and continues to move forward learning the USAIGC skill levels and requirements to better assist our Pre-Team program.  Logan is the lead coach of our Pre-Team program and also works with all recreational class ages and levels.  Logan's determination and drive to see all athletes' progress through the program
Rosie Iannicelli (Recreation & Team Coach)
Coach Rosie's gymnastics career started in recreational classes as a child in programs similar to Diamond Gymnastics.  She continued with the sport throughout her four years of high school to be named a 4-year Varsity gymnast as well as Team Captain.  Rosie went on to pursue her Master's Degree at Montclair State University in School Counseling.  Rosie has coached various gymnastics clinics across the state and has been working with children for 7 years.  With her experience teaching children of varying ages, gymnastics background and training along side Amanda, Rosie coaches all ages and levels in our recreational program.  Rosie is also the Assistant Coach for our Competitive Team Program.  Her love for the sport as well as her excitement for working with children shines through regardless of the children's age.